Executive Coaching is an inquiry-based approach to personal and professional development focused on improving performance by helping individuals develop clarity, courage & confidence to sustain new perspectives, attitudes and skills.
Our community of Senior level professionals, C-suite execs and High achievers make bold career moves, take action to get unstuck and are living the life they truly deserve.
Curious what might be in store for you?
Abimbola Meshinoye
"My coaching experience was very rewarding and unexpectedly so. l was hugely surprised at
the outcome – though not sure l had really thought through the outcome myself.
The sessions highlighted my strengths, blind spots and the gaps/areas that l needed to work on.
From the onset Coach FAA would tell me 'we will focus on your 80% and the 20% will naturally improve'. Through the
process I have learned how to better manage my emotions, communicate clearly with my team, reflect on my leadership skills and articulate the type of leader l aspire to be.
#CoachFAA was incredibly patient and understanding, a wonderful listener who gave me the necessary support and guidance on how to improve my performance. She also created a safe yet challenging environment for openness
and growth.
The increased confidence, positive feedback from senior management regarding being on the right track for more stretch projects and generally a more positive perception within the system also translated to a promotion.
Today, I believe in myself more, l am confident and assertive in meetings plus my interactions in the C-suite is less doubtful and more assured. I truly believe that the professional future l aspire to is more within my reach.
Thank you FAA for your wisdom, knowledge, patience and insights."
Abimbola Meshinoye
Head, Sponsorship & Events/Brand Strategy and Budgeting
Lagos, Nigeria
---
Omolara Aribisala
"When I signed up for "Own the Room " I had been job searching for 15 months; I felt stuck in a rut and my confidence had taken a beating.
The session on Executive Presence was great because it showed me that, no matter how to put together we appear, we all have issues that we are dealing with and it's okay to seek help and support.
Coach FAA showed me that I do have something to offer, I just need to believe my own story before I can tell it confidently. She not only helped me to identify my areas of improvement but provided me with the tools to address them.
The coaching session couldn't have come at a better time as I will soon be starting a senior role in a recent start-up and as part of my responsibilities, I will be required to pitch our product and the organization to analysts, press, and investors.
I can't wait to put all the learnings into practice.
Folake clearly loves what she does, and she does it with grace, charm, and enthusiasm. I would highly recommend her services to anyone seeking to raise their career levels"
Omolara Aribisala
Head of Products in Fintech
Lagos, Nigeria
---
Beulah Iriele
"After years of working as a Freelance Consultant in Tech., I knew I deserved something bigger & better plus I needed to be more intentional in deciding what that next career phase would be.
I needed help!
In my coaching journey with Folake I was able to…
identify my key strengths and core values
uncover the unconscious limiting beliefs that were holding me back from taking the necessary steps to reach my goals.
At the end of our private coaching sessions, I had clarity of thought and purpose which has helped me build the courage I once lacked, to transition to the next phase in my career and life!
I am grateful for Coach FAA's non-judgemental style and hand-holding approach in helping me achieve this. She comes highly recommended!"
Beulah Iriele
Tech Product Delivery Consultant,
UK Government Agency
London, United Kingdom
---
Abolaji Tokuta
"I recently signed up for private Executive coaching at Coachivate, whilst preparing for the transition to the next phase of my career – an executive level role in a global organisation based in Europe.
The main objective was for me to make the necessary adjustments that would accelerate my transition and establish my leadership brand in this next phase.
Through coaching, I was able to rediscover and reposition myself by identifying my sense of purpose and staying true to my core values and leveraging my strengths.
Working with Folake helped me raise my level of self-awareness and authenticity as well as navigate my blind spots. I have since transitioned into a Global Exec role with so much ease.
Folake is a true professional who is passionate and enthusiastic about her role as a Coach and how she impacts others. Her approach is well-structured, warm and encouraging. She comes highly recommended!
Thank you, Coach!"
Abolaji Tokuta
Director – Group Financial Crime Compliance
ING Bank
Amsterdam, Netherlands
---
Dr. Yemi Falayajo
"Coaching with FAA helped me to discover and have a deeper understanding and appreciation of my unique strengths, and has helped me to own, use and maximize these strengths as a key strategy for my executive presence.
So far, I have more confidence in leveraging my strengths and my voice in asking for what I truly want and being bold enough to pursue it because I know I deserve it and I am worthy of it.
I have also learned to 'own the room'. This has helped me to navigate high-profile assignments in the past months, given me visibility and significance, and has truly positioned me for the next level in my career.
Thank you Coach FAA!"
Dr. Yemi Falayajo
Head of Programmes at UN Women
Lilongwe, Malawi
---
Joyce Akpata
"I was in the middle of a career transition and needed to prepare myself for the
right senior-level opportunities. I searched for an Executive Career Transition coach and Coach FAA came up. Our sessions were stellar; she guided me through what I will call a Discovery process which helped me gain clarity as I became more intentional about my next career chapter.
The Executive Interview prep sessions were very useful in honing my interviewing skills and building my self-confidence to an impressive level. I got through my interviews with such ease & grace and finally landed my dream role. My Executive Presence is alsó now tops!
I had never attached much importance to having a coach, but Coach FAA has
changed that perception; not to mention her high-spirited and infectious aura
which puts one at ease."
Joyce Akpata
Head of Policy and Advocacy (Nigeria)
Global Alliance for Improved Nutrition (GAIN)
Abuja, Nigeria
---
Athol Swanepoel
"At a time when I was just entering executive leadership, while technically competent, I needed some steering on the transition to show up at the executive level, and to trust in the knowledge, skills, and competencies that I have to offer.
Private coaching sessions with Coach FAA helped me to identify and lead with my strengths, breed confidence through action, be in control of how I am perceived, and how to communicate with clarity and in a concise manner, to mention a few.
Presently, my confidence level is soaring; as a Senior Executive, I 'show up' better and I have grown in confidence to contribute in a deliberate manner, staying true to myself."
Athol Swanepoel
Director at Global FMCG
Johannesburg, South Africa
---
Olabimpe Sangowawa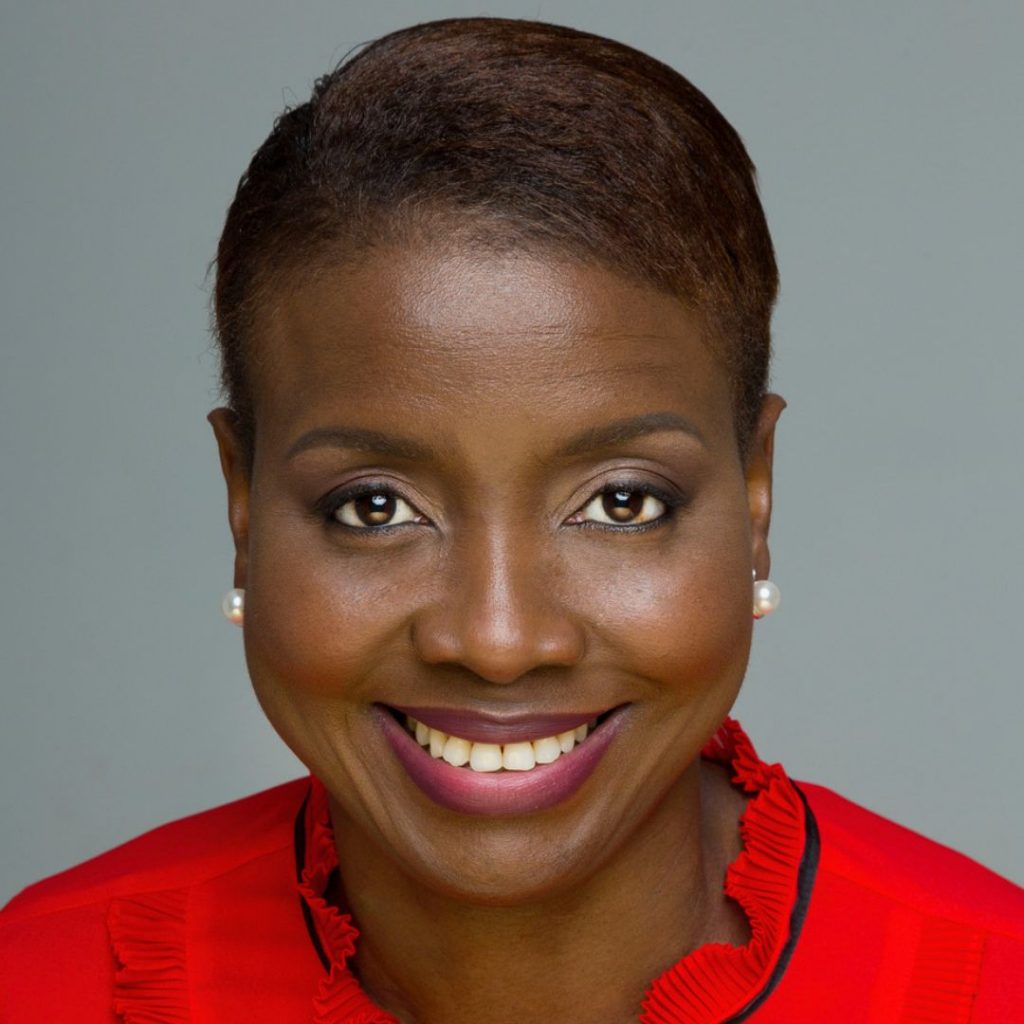 "After a 2-year career break, starting a senior leadership role, managing a larger portfolio than my experience to date, transiting from being a mom-preneur back to the executive space, I earnestly needed a jumpstart and refreshing. The Executive Mentoring Circle (EMC) provided this for me and more…
I was able to find my voice again, hone my executive presence, sharpen my stakeholder management skills and overall show up in my new role as a strategic thinker, a results-driven professional who can and will make an impact. Various conversations with other amazing female leaders and executives on the program triggered my critical thinking. I learned most importantly on how to be deliberate
about rebuilding my professional brand, creating positive perceptions across my new organization and environment."
Olabimpe Sangowawa
Global Head of Talent Acquisition & Development, GOAL Global
Dublin, Ireland